Unitech's scope of services include lightning audits, product maintenance, system and solutions installation and professional consultancy which are in accordance to international ISO standards. Unitech has been independently assessed and is compliant with the requirements of ISO 9001:2015 and OHSAS 18001:2007 for the scope of audit, design, installation & maintenance of lightning protection & warning system, surge protection system and earthing system.
Our accreditation is a testament of our passion and dedication to provide the best lightning protection solutions to all our esteemed clients.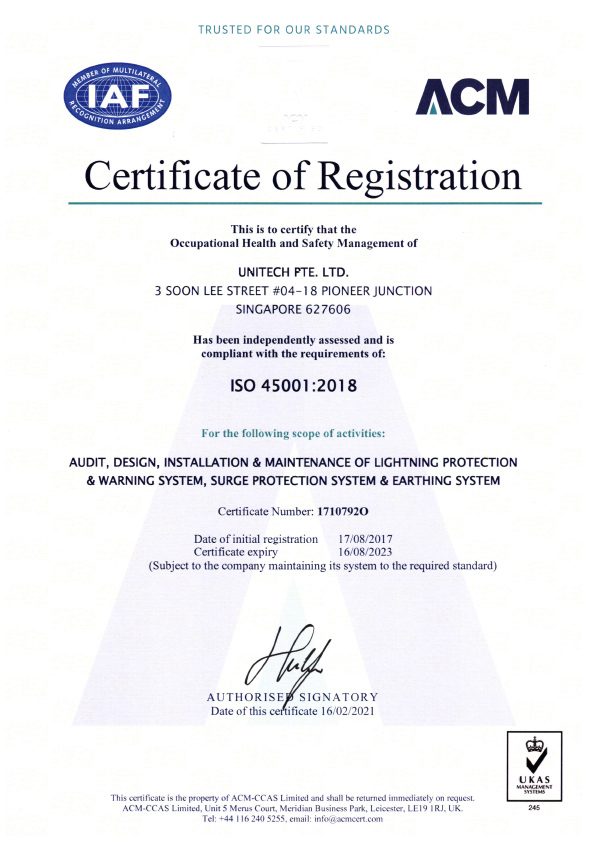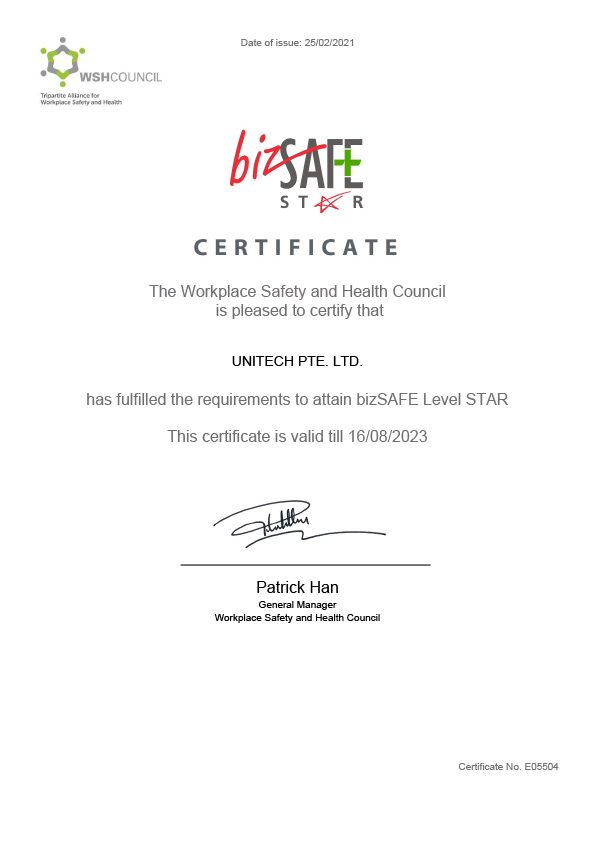 bizSafe Level Star Certification
The key principles of the Workplace Safety and Health (WSH) Act are to reduce risks at source, increase industry stakeholders' ownership and focus on achieving good WSH outcomes and systems rather than complying with prescriptive requirements.  bizSAFE is a five-step programme to assist companies build up their WSH capabilities in order to achieve quantum improvements in safety and health standards at the workplace. Companies are guided through a journey, starting from top management demonstrating their commitment towards WSH, to acquiring risk management capabilities and implementing a WSH Management System. In the process, participating companies gain recognition and benefits of having a comprehensive WSH system in place.
Be assured of our compliance to international standards and certifications. To know more about our world-class solutions, click here
The Lightning Safety Specialists
Audit | Maintenance | Consultancy